Split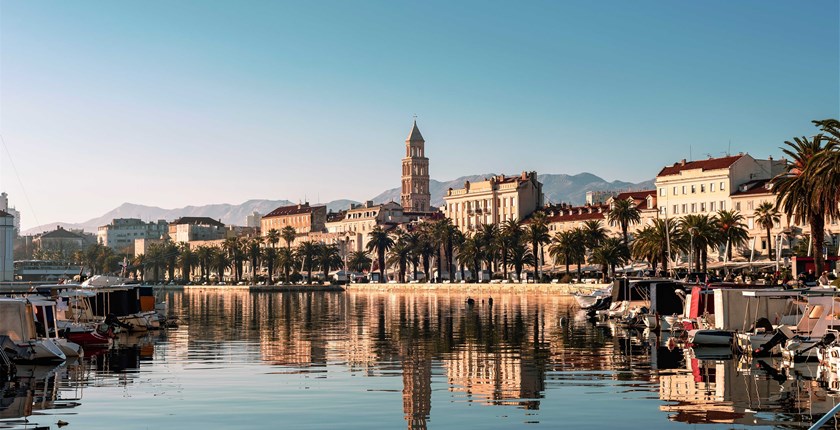 A city of rich history, Split is recognisable by its spectacular architecture. It hosts a number of film, music and theatre festivals throughout the year. See for yourself why thousands of tourists visit this city each year, with its entire historic core listed on the UNESCO World Heritage List.
Use the opportunity to peek into all hidden corners of the city, and when you want to hide from the city crowds, visit the beautiful Mt. Marjan, where you can find peace in its magnificent woods or test your sportsmanship on numerous running, cycling or hiking tracks.
Split is the second largest city in Croatia and the largest city in Dalmatia, being the economic and cultural centre of the region. It is home to one of the leading passenger ports in the Mediterranean and one of the biggest freight ports in Croatia. Its climate is characterised by dry and hot summers and moderate winters. Split has more than 2000 hours of sunshine a year, which makes it suitable for year-round visits.
Find out why "there is no place like Split", either by a direct flight from Osijek or by a connecting flight via Pula. 
Summer flight schedule (from last Sunday in March to last Saturday in October):
Winter flight schedule (from last Sunday in October to last Saturday in March):
via Rijeka – Mondays and Thursdays with Trade Air
For more information on flight schedule, please visit the following link.