Luggage
Check the information about luggage on the air carrier's website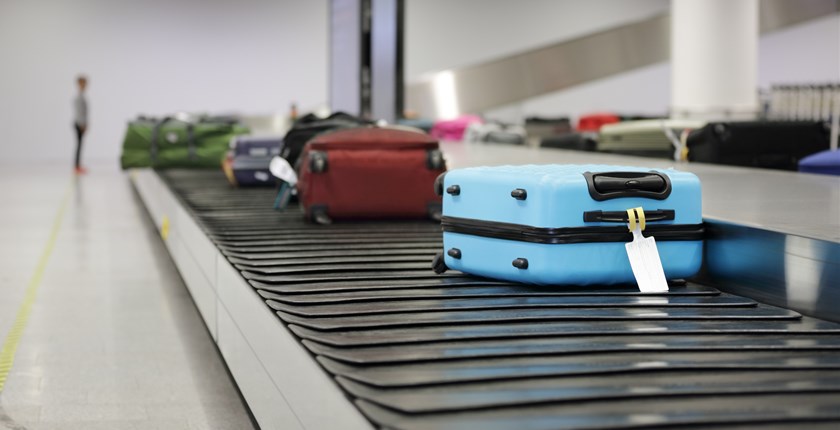 Every airline has its own luggage rules. Luggage exceeding the permitted weight is usually accepted as "overweight" and subject to an additional charge. Overweight luggage is charged per extra kilogram. If your luggage exceeds the quantity/weight/size limit, you must register it as excess or special luggage in advance, when booking the flight.
Carry-on luggage
Luggage that passengers may bring on a plane. The air carrier defines the weight and volume of carry-on luggage.
Categories of prohibited items, unless authorised by relevant state authorities, include:
guns, firearms and other devices that discharge projectiles, which are capable or appearing capable of being used to cause serious injury;
objects with a sharp point or sharp edge capable of being used to cause serious injury;
tools capable of being used either to cause serious injury or to threaten the safety of aircraft;
blunt instruments capable of being used to cause serious injury when used to hit;
explosives and incendiary substances and devices capable of being used to cause serious injury or to pose a threat to the safety of aircraft;
chemicals and toxic substances.
Warning for passengers
To protect air passengers, in 2006, the EU imposed restrictions on the amount of liquids that passengers may take on board planes. These security measures apply to all airports in the EU, Norway, Iceland and Switzerland and they are also mandatory at Croatian airports.
Such liquids include: drinks, oils, perfumes, lotions, gels, liquid/solid mixtures, aerosols (such as shaving foams, gels, deodorants, perfumes and other similar items).
Carry-on luggage may contain only liquids packed in individual containers not exceeding 100 ml or 100 g, carried in a transparent plastic resealable bag. Maximum bag capacity is 1 l. The bag must be completely sealed.
Checked luggage
Luggage that you hand over at the check-in desk, which travels in the hold.
Luggage and hazardous substances
Dangerous goods are articles or substances which are capable of posing a hazard to health, safety, property or the environment. Dangerous goods may not be carried neither in the checked nor in the carry-on luggage.
Lost and damaged luggage
Any luggage damaged during a flight must be reported to the Lost and Found office. Irregularities of this kind must be reported immediately after the flight. Unfortunately, if the passenger leaves the airport and wishes to report such irregularities later, this will not be possible.

If luggage has been lost, i.e. has not reached Osijek Airport, the search for lost luggage begins automatically after filing a report. The passenger will get a unique report number which may be used to track luggage by logging in to WorldTracer.

If you need any other information, feel free to contact us.
Tel: +385 31 514453 i +385 31 514401