Domestic flights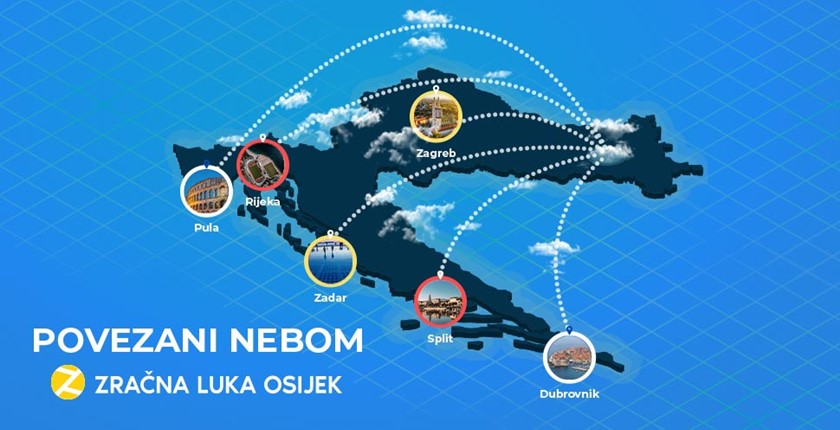 As part of the PSO (Public Service Obligation) program, new flights have been introduced to connect the City of Osijek with other parts of Croatia.
Now you can fly to Zagreb, Pula, Rijeka, Zadar, Split and Dubrovnik. During winter, there will be 10 flights from Osijek operating on these routes, which will increase to 12 in the summer.
Every week, there will be three flights to Zagreb (on Mondays, Wednesdays and Thursdays) and two flights to other cities. More information about the flight schedule can be found here.